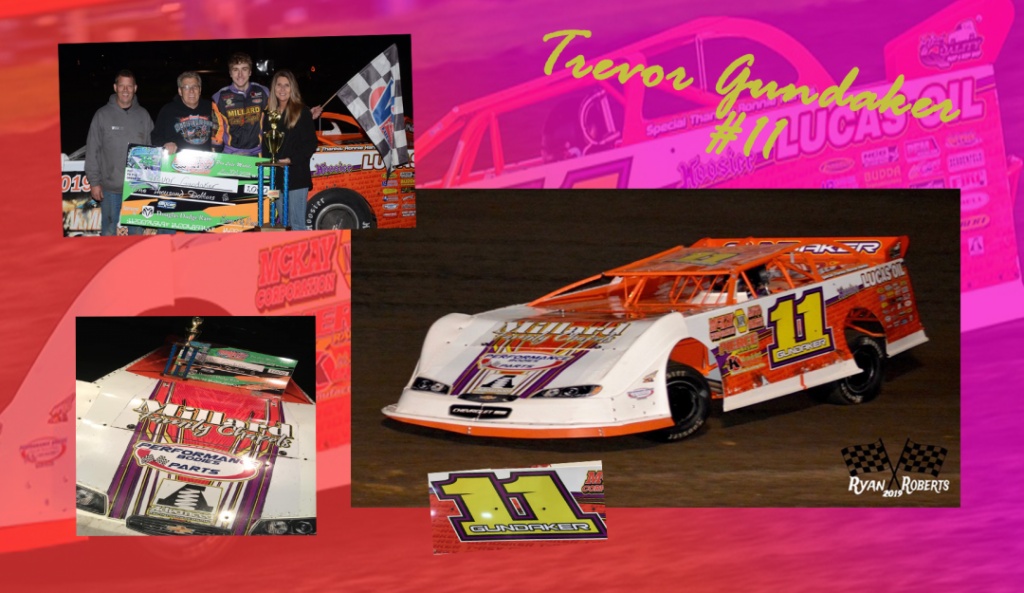 Trevor Gundaker from St. Charles, MO
Trevor Gundaker, from St. Charles, MO is 16 years old and a 5th generation driver. He only has been racing for just over a year and in the 2018 season had: 1 – Track Championship at Tri-City Speedway, 3 – Featured Wins, 1 – Heat Race Win, 1 Win, 5 Tops 5's and finished once out of the top 5 with a 6th place finish. Trevor is currently 9th in UMP Crate Late Models Points. His favorite race/track to go to is the Gateway Dirt Nationals. Trevor plans on chasing the UMP point Championship and hopefully another track Championship.
Good luck and thank you for your support!